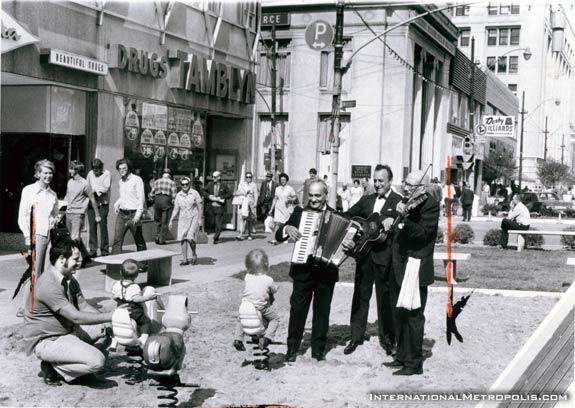 Here's an interesting photo. It was taken September 24, 1970 shortly after the opening of the Ouellette Avenue Mall.
The info on the back indicates the musicians are:
Pat Ciccone
Frank Ciccone
Angelo Russo
and the kid is Christopher Bennett – 2 yrs old
The photo is amazing, it's neat to see a Windsor with the downtown streets packed. September 24th was a Thursday to boot.
What a difference actual stores make on the vibrancy of a downtown (and not a drop of stucco anywhere)!