Ad from the Border Cities Star – December 31, 1926.
This version of the Walker Farms were established around 1904, taking over from the earlier farm that was located at Walker & Tecumseh. As you may recall the manager's house was demolished a few years back.
This farm was located around today's EC Row and Central area. Part of the farm was severed in 1920 to create the Walker Airport (today's underused Windsor Airport). The dairy farm closed in 1946.
There is a good history of the farm here at the Walkerville Times archives.
As pointed out in the Walkerville Times article, the only remain trace, can be found behind some industrial buildings on Deziel Drive.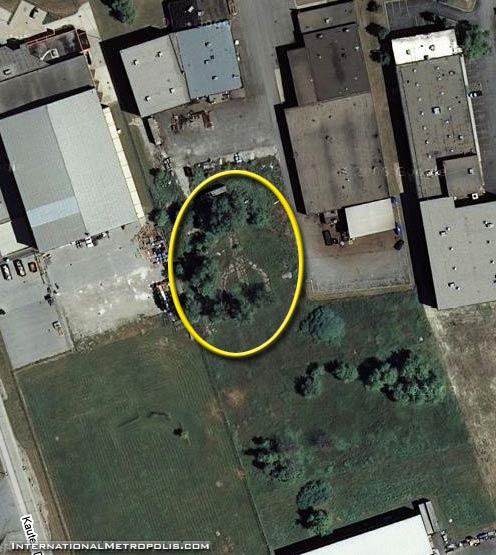 A trace of the road that once connected some dairy buildings is still visible.