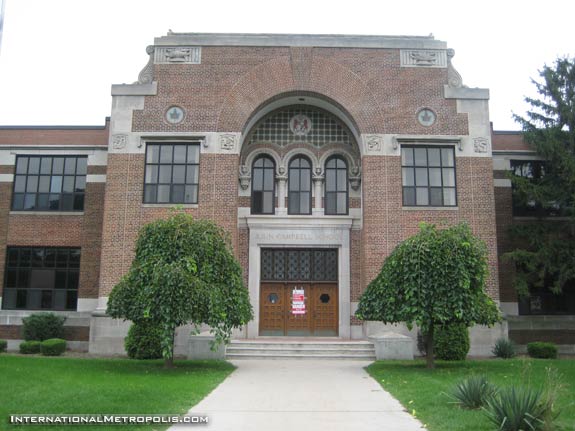 Today's photos come courtesy of regular reader Colin, who had a chance to vist John Campbell School prior to the interior demolition.
The Lobby of the School.
The Main Offices.
More of the front offices. All of this area is being kept in the original state and preserved.
A view of the stage in the Music Room.
A view of the Music Room ceiling.
One of the original classrooms.
The original wood cabinets inside one of the closets.
Looking over the glass block windows in the Gym.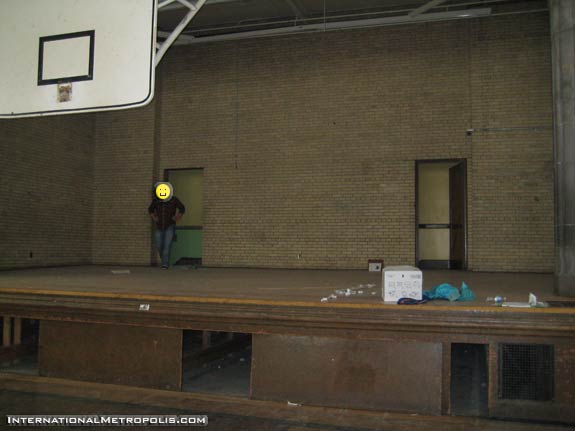 A stage in the Gym.
The girls change room.
The girls showers. Colin was told that this area hadn't been used in 40 or 50 years. Why I'm not sure? Maybe someone out there knows something about it.
A view of the basement ductwork.
The row of boilers.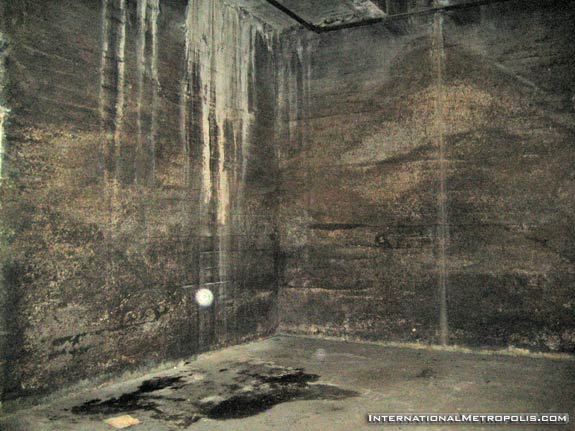 What was originally the coal room.
A ladder leading up from the coal room.
The door on the old coal furnace.
One final view of the basement.
Thanks Colin for sending the photos along…