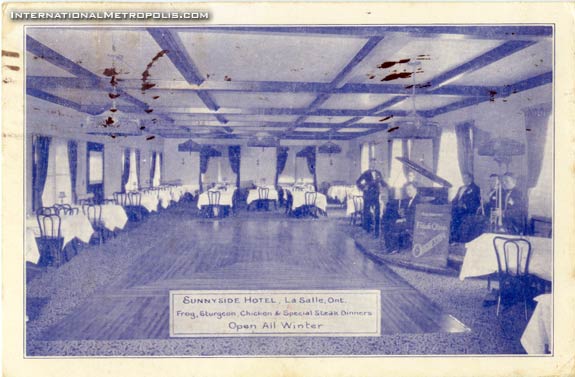 The Sunnyside Hotel in Lasalle is featured in this postcard postmarked from 1934.
During Prohibition the Sunnyside was one of the many popular places you could still get a drink. It was a regular hangout for Detroit's infamous Purple Gang, Jean Harlow also paid a visit during prohibition.
The Tavern was also a notorious Gambling Den, with rooms set up for blackjack, slots and craps.
Sadly the tavern burned to the ground in 1972, and a replacement was built on its site.