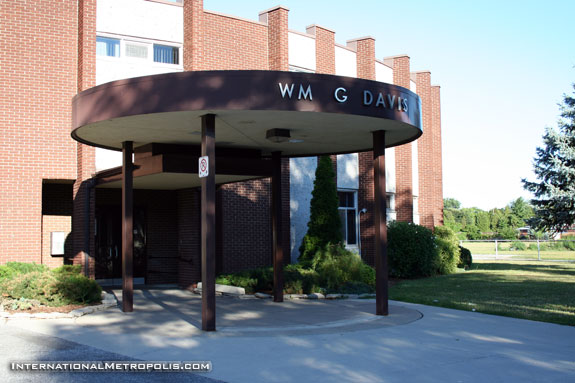 Built in 1966, William Davis Public School located at 2855 Rivard is one of the most unique structures in the city.
The school is a two story round building. I don't have any information on the architects, but I suspect Johnson & McWhinnie, as they have used the brick piers that rise above the roofline before in some of their other structures, giving the building somewhat of a castellated look.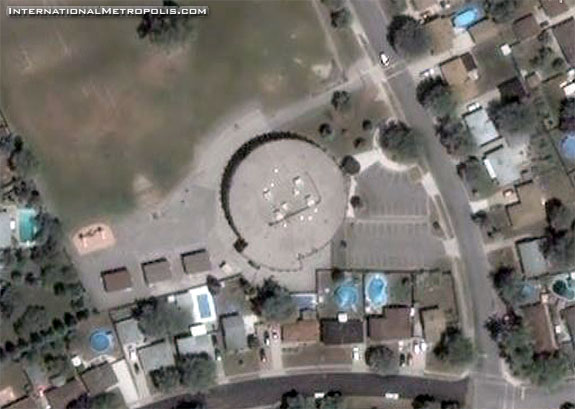 When viewed from above the building kind of looks like a Reece's Peanut Butter Cup. 🙂
One of my favourite features has to be the matching circular canopy over the front door. What an interesting piece of Windsor architecture. Love or Hate modern architecture, there's no denying its uniqueness.