It's been a while so today we check in again, down at the Casino Expansion site.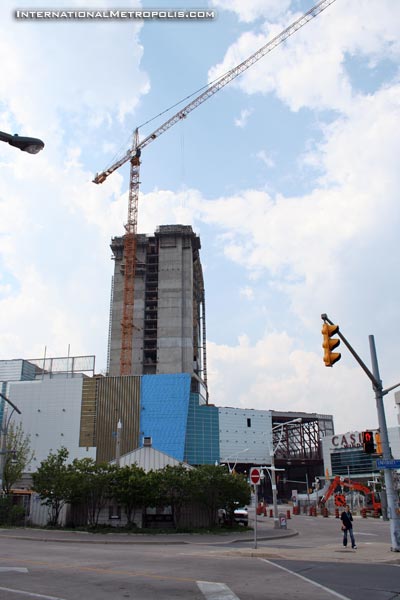 The tower is rapidly rising again now that the labour strike has ended. You can see how the old and new sections are tying in together over McDougall Ave., which incidentally will be permanently closed from Chatham to Pitt.
The RenCen in Detroit looms over the project as it is viewed from City Hall Square.
Another view from McDougall looking north.
I recently walked through the Casino to check out the changes, and wowser! I'm not really a Casino kind of guy, but having not been in a long time, once inside it looked like a whole new place! The inside changes are really something. They now have a great band setup in the old Rotunda area, very impressive.