Long time readers will know that I have been documenting the Livingstone house in Detroit's Brush Park over the last 5 years.
I've had a long time friendly bet with dETROITfUNK about who would be the first to capture Ol' Slumpy when she finally collapsed. dFUNK was first getting up the photos about 2 weeks ago. I've been so busy with all the stuff going down on our side, I hadn't had a chance to get over to see it. Yesterday I got to see the carnage first hand.
For those of you who are not familiar with Slumpy, click: Here, here, here and here.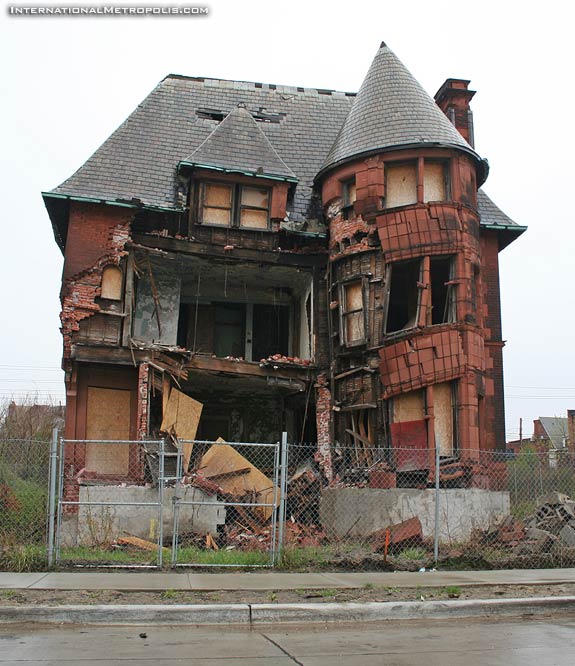 A few weeks ago, Slumpy dropped the ball, and the front facade finally gave way.
You can only defy gravity so long. On the bright side, it's nice to finally see the inside.