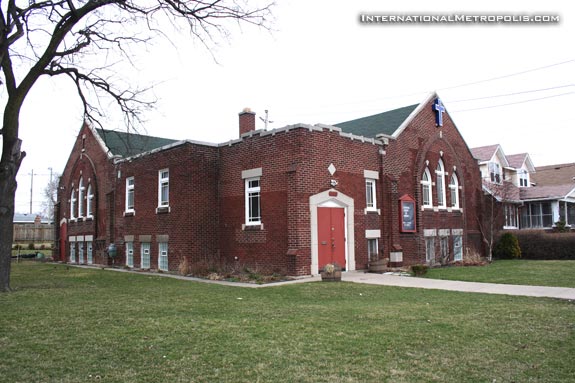 I've driven past this church for years, and wondered about it. It looks like it was built minus the tower and steeple. I'm guessing that it was designed, as many churches were, to add the rest later as the funds were raised.
The sign on the outside reads: "Dayspring Church of Windsor". According to Google the church is a "Non-Denominational faith community, celebrating in the Pentecostal tradition".
A close up look at the cornerstone reveals a trace of the building's past.
Anyone out there know anything about the church?