I recently came across this neat old postcard from 1957.
There are several things that jump out at me in this card…
On the north shore, the land for Cobo Hall & Arena has been cleared.
Work is progressing nicely on Windsor's new City Hall. Note the long demolished Court House and old Police Station.
The north side of Riverside Drive has been scraped clean of all its buildings, and is looking rather green as the new riverfront park is laid out. Also the land is cleared and construction looks ready to begin on the Cleary Auditorium.
Construction is well underway on the much maligned Cleary Guest house at Dieppe Park.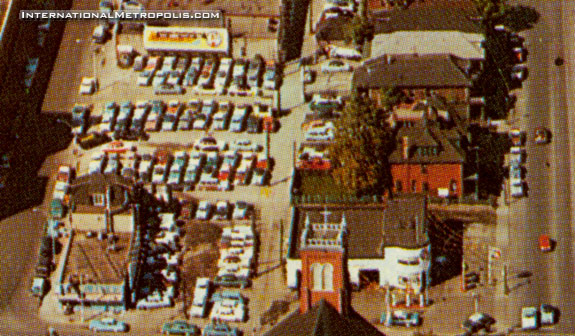 The parking lots surrounding the Tunnel BBQ look jammed, and an old gas staiton sits on the n.w. corner of Goyeau and Park where the Tim Horton's is today.
This old Apartment Building sits at the corner of Park and Pelissier. Luckily it was demolished for a parking garage.
It's amazing how much has changed in the last 50 years.