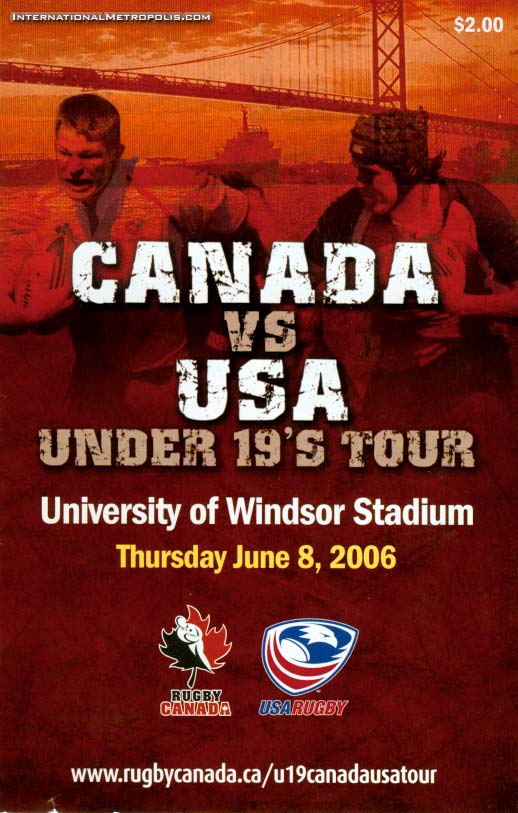 Big game last night in Windsor as the under 19's, the future of both National Programs, kicked off one of two Canadian Friendlies last night in Windsor.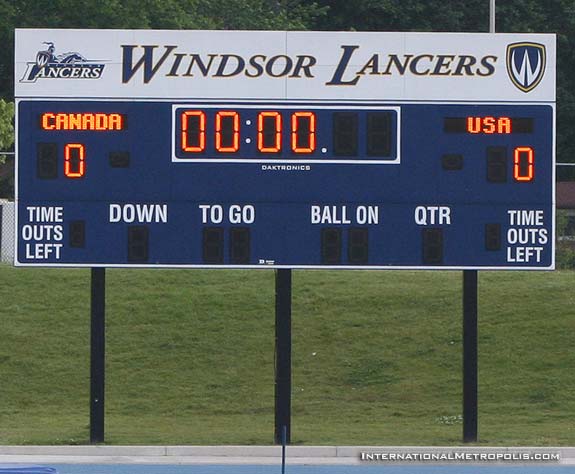 We're almost ready for kick off.
Team USA
Team Canada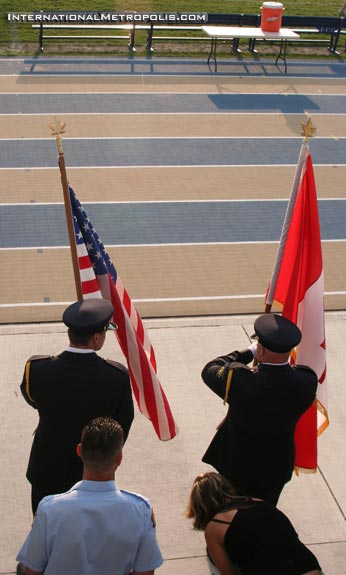 Out come the flags and the national anthems are sung.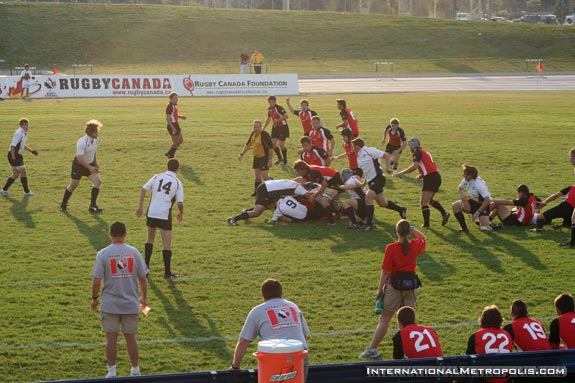 Off we go.
Team USA jumps out to a quick 5 – 0 lead after scoing a try, but miss the conversion.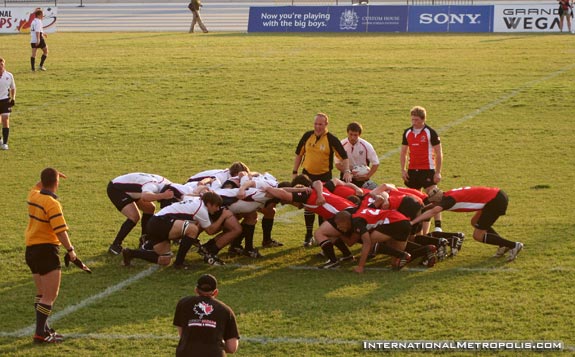 Game play continues, Team Canada scores a try, and they also miss the conversion. 5 – 5.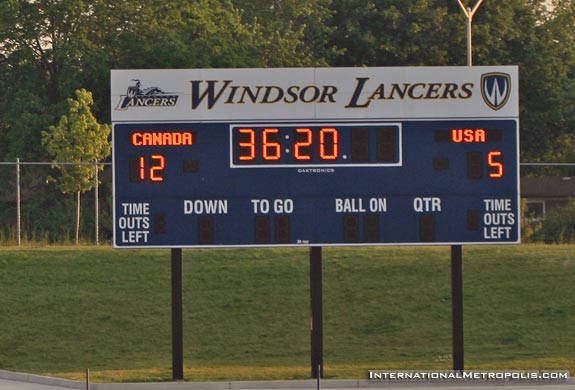 Game action, Canada scores again, this time hitting the conversion. 12 – 5 at the half.
The second half continues and Team Canada is all over team USA.
The rout is on as Team Canada jumps out to an insurmountable lead.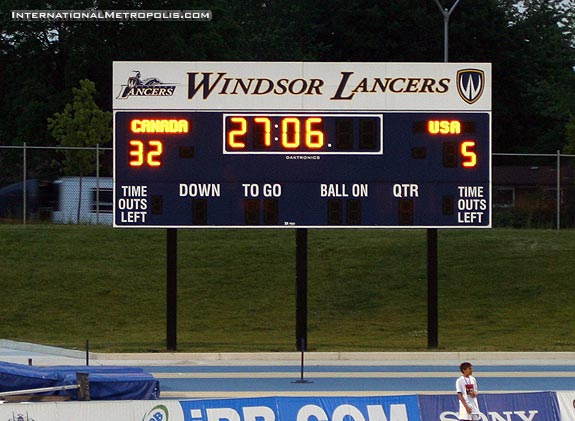 Late in the second half Team Canada leads 32 – 5, en route to an eventual 32 – 12 Final.
Both teams are off to Toronto where they will play again on Saturday at York University.